Laser tattoo removal is a highly profitable industry. Whether you're an existing aesthetic practitioner looking to expand your services or an entrepreneur starting a new career path, there are several enticing reasons why you should get laser tattoo removal certified.
---
Create Profits by Erasing Tattoos
If you're thinking about opening a new business, consider laser tattoo removal! The demand for laser tattoo removal treatments continues to increase, but the competition for providers is low. This would allow you to gain a healthy number of clients that are looking for this procedure.
While it may be an investment to open a new business, the average time to complete a treatment is about 15 minutes with the cost averaging around $200. With this in mind, your potential hourly revenue could be an average of $800.
Tattoos have become increasingly popular, with almost 30% of Americans having at least one tattoo, and the number growing rapidly. With tattoo popularity on the rise, the regret of getting one will continue to rise as well. Nearly 23% of those with tattoos have said they regret getting one. Seeing these two statistics side by side, you see how the demand to get a tattoo completely erased or covered up has also grown.
Add To Your Existing Services 
If you're looking to expand your existing aesthetic practice's services, we strongly encourage you to make laser tattoo removal one of the main offerings. Although the demand for laser tattoo removal has gone up, the number of practitioners who provide this service is notably low. By adding laser tattoo removal to your existing services, you give your current clientele the convenience of getting treated in-house versus sending them to a competitor.
In addition to providing these services to existing clients, adding laser tattoo removal could help you target a new demographic of potential prospects, too. Take advantage of this growing market – get certified for laser tattoo removal! On top of the thorough clinical education and plenty of hands-on practice, New Look Laser College students also receive cost-effective business and marketing tips to get your business booming with clients!
Make A Difference with Your Local Community
Although the demand for laser tattoo removal is high, the people that could benefit most from this procedure have a harder time finding providers that are in their price range.
By getting certified this year, you could make a difference for the people who want a clean slate in life. Some of the individuals you could be helping include the formerly incarcerated, people affected by human trafficking, and those having difficulty finding employment due to visible tattoos.
New Look Laser College provides expert tattoo removal training through a two-day course that explores all aspects of performing laser tattoo removal. Check out New Look Laser's 2022 Training Courses Schedule to find the best course for you! Register at least two months in advance to receive early-bird discounts and get $300 off!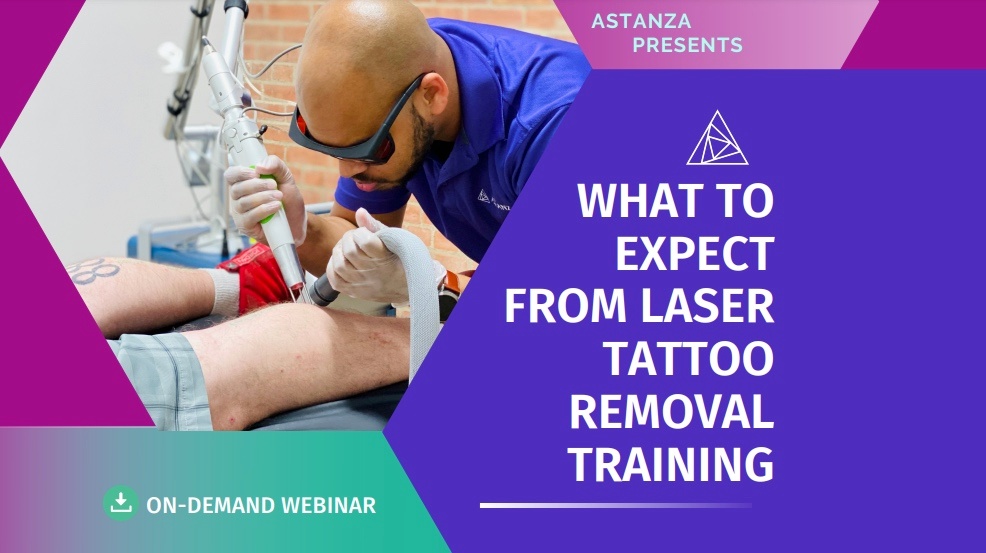 If you're ready to get certified for laser tattoo removal, take a look at our Scheduled Courses to find the respective date and location that's right for you!
https://newlooklasercollege.com/wp-content/uploads/2022/02/getcertified-nllc-2022.jpg
1074
1078
Brian Hasenbauer
https://newlooklasercollege.com/wp-content/uploads/2017/10/NLLC-Logo-01-300x138.png
Brian Hasenbauer
2022-02-17 14:21:42
2022-03-02 11:08:04
Why You Should Get Laser Tattoo Removal Certified in 2022