Astanza Laser, the parent company of New Look Laser College, is thrilled to announce that we won three awards from the Aesthetic Everything 2020 Aesthetic and Cosmetic Medicine Awards! Aesthetic Everything is the largest global network of aesthetic professionals, and they annually host the famous Beauty Expo Trade Show & Celebrity/Media Red Carpet Awards.
Every year, Aesthetic Everything receives an outpouring of nominations and votes for industry leaders in the overarching aesthetic field. This year, Aesthetic Everything received over 40,000 votes online. Astanza and NLLC are incredibly honored to be recognized for these awards:
Top Aesthetic Company

Best Laser Service and Training

Best Laser Company to Work For
We are so honored to be chosen for these esteemed awards and will continue to work hard to live up to their prestige. Please keep reading to learn more about each of the awards we received.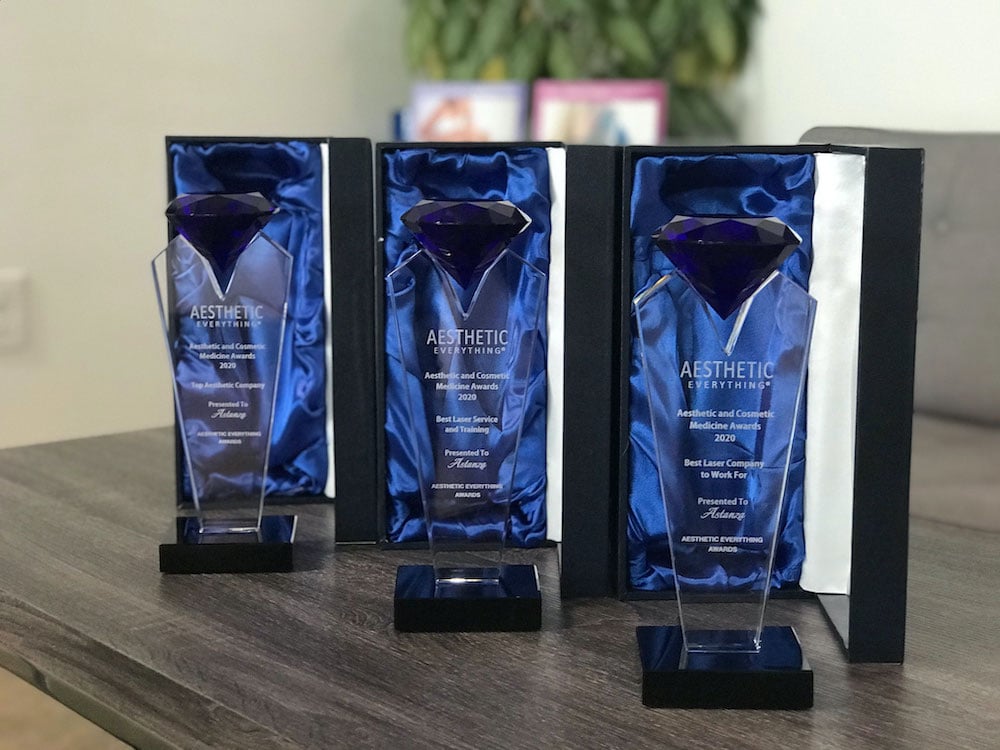 Top Aesthetic Company
This award speaks volumes about the tremendous growth Astanza has experienced over the past decade. Astanza was established as a leading innovator of tattoo removal technology, primarily focused on providing cutting-edge lasers for removing unwanted tattoos.
While we still specialize in tattoo removal technology, our product line has expanded to serve a wide range of aesthetic procedures, including laser hair removal, skin resurfacing, acne treatment, pigmented lesion removal, vascular lesion removal, and more. Renowned physicians, medical spas, tattoo shops, and laser practices worldwide trust Astanza's state-of-the-art medical laser devices. We are ecstatic to have our brand and widened product line acknowledged as one of the industry's top aesthetic companies.
Best Laser Service and Training
Astanza prides itself of our exceptional laser service, training, and award-winning customer support. We treat each client like family and make it our mission to ensure they receive superior service support with our 99% uptime guarantee. Our team members consist of knowledgeable biomedical engineers who are experts in laser physics and physiology. Furthermore, Astanza provides world-class training to every client and those interested in becoming certified in laser tattoo removal. Our training division, New Look Laser College, has helped numerous practitioners worldwide start successful laser tattoo removal businesses.
Astanza also provides in-house training for each client's laser, extensive marketing support, VIP service plans, and much more. We believe in creating relationships and personal partnerships with each of our clients to nurture their success.
Best Laser Company to Work For
Last but not least, Astanza is delighted to receive the award for Best Laser Company to Work for. As we like to say in every team meeting, we're not just in the business of selling lasers; our primary purpose is changing lives. Whether it's by positively impacting the lives of our clients, their patients, and their communities or by creating a fun work environment where our team members can have fun and feel inspired, our company's purpose is to make a difference.
By taking care of our employees and treating our clients like family, Astanza is truly one of the best laser companies to work for.
If you want to learn more about Astanza or meet our team, you can visit our LinkedIn page and follow us.
---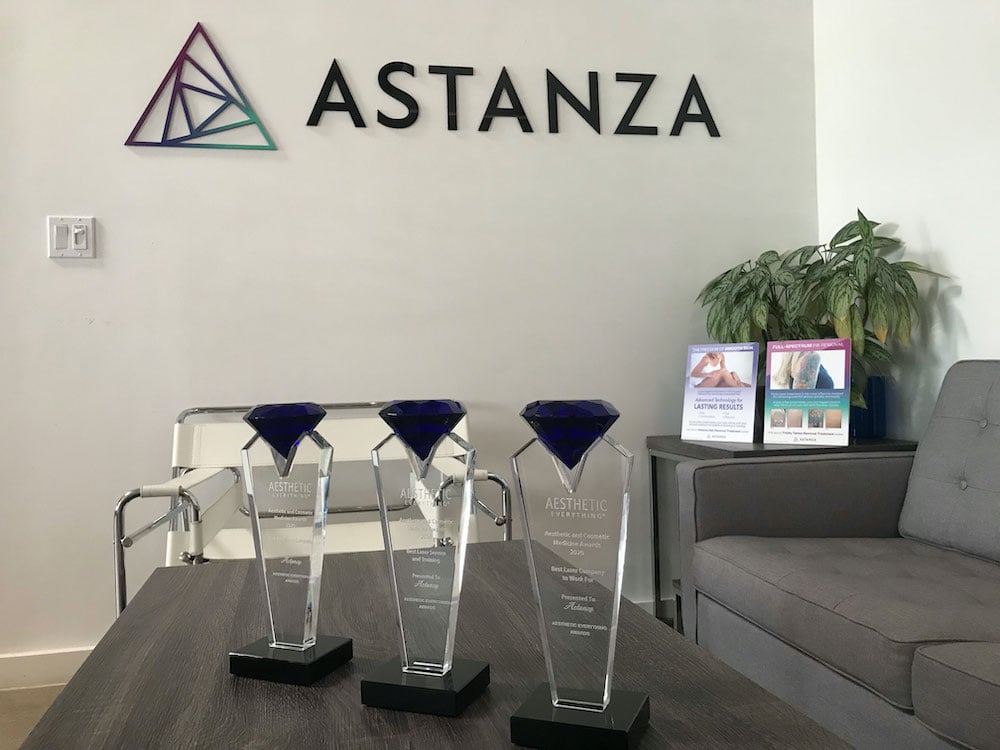 We want to say thank you to Aesthetic Everything for hosting another outstanding awards season and to all of our clients who have helped build Astanza into the award-winning company we are today. Click here to read the full press release of our Aesthetic Everything awards announcement.
https://newlooklasercollege.com/wp-content/uploads/2020/11/Aesthetic-Everything-Awards-Astanza-Laser.jpg
600
600
Brian Hasenbauer
https://newlooklasercollege.com/wp-content/uploads/2017/10/NLLC-Logo-01-300x138.png
Brian Hasenbauer
2020-11-23 21:22:37
2021-08-03 16:38:10
New Look Laser College and Astanza Laser Named "Best Laser Service and Training"